Contact Greg at Higher Math Help
(Use of carrier pigeons is not advised.)

Hi there!
You can contact me directly by phone or e-mail. I no longer respond to carrier pigeon messages.
Thanks,
Greg
Direct Number: 314-346-8910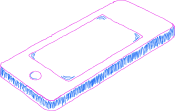 Feel free to give me a call or send me a text message during my normal operating hours. If I'm in a tutoring session or away from the phone, you can leave a voice mail or submit a message to my e-mail using the contact form below.
The best way to submit a scheduling request is through my Scheduling page. If you've submitted a request under short notice and would like to follow up with a phone call or text message, I'd be happy to hear from you! Thanks.
To send questions or comments directly to my e-mail inbox, complete the fields in the form below and click 'Submit.' Thanks!